The General Services Administrations (GSA) has been working through multiple draft RFQs to determine next steps in their Multi-Agency Best In Class Contract. The latest iteration is being referred to as "Oasis+". If you have had a hard time keeping up with all the changes and back and forth, you are not alone.
Our team has been staying on top of this "new" contracting vehicle and there is a lot on the 'need to know' list so we are introducing our "BIC-MAC, Services MAC, Oasis+, Oh My!" blog series. This series will go over all the important factors of this ever changing draft contracting vehicle. Let's start with what will be included.
The contract will be awarded as a 10-year contract without any options, all contracts will have the same end date. However, if you are categorized as a small business, you will be required to re-represent your business size prior to the end of the fifth year. If your company was considered a small business and no longer qualifies, the contract will enter a dormant phase and you are no longer eligible to bid on set aside contracts.
As of today, there are five different domains (or categories) being offered:
Technical & Engineering – Small Business
Technical & Engineering – Unrestricted
Management & Advisory – Small Business
Management & Advisory – Unrestricted
Enterprise Solutions – Unrestricted
Each domain has specific criteria and evaluation credits that are needed to qualify for each via a point system. The domains are based on your NAICS, an offer is able to compete for one or more domains (depending on qualifications).  If you do offer multiple domains, each will not be a separate contract, but a separate collections of contract line items (CLINs).
Each socioeconomic distinction will result in a separate contract:
Intend to solicit and award separate Indefinite Delivery Indefinite Quantity (IDIQ) contracts designated under the following categories:
8(a) Small Business
HUBZone Small Business
Service-Disabled Small Business
Total Small Business
Woman-Owned Small Business
Unrestricted
If you business qualifies under more than one socioeconomic class, you are able to submit for more than one using the same proposal package.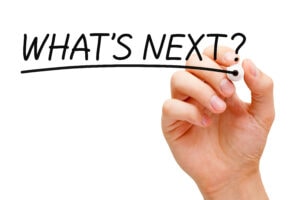 Anticipated Proposal Requirements….stay tuned!
Questions? As always, reach out to the team!