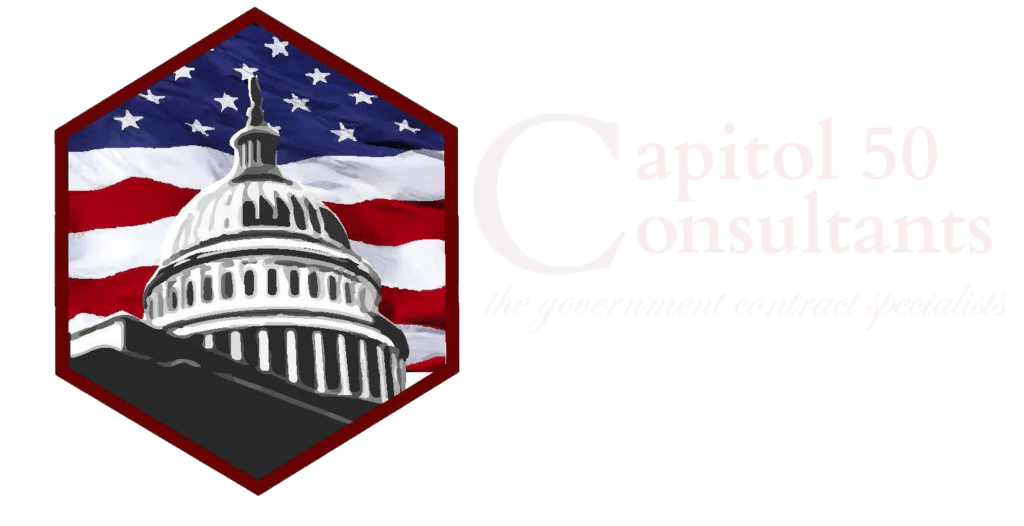 FREQUENTLY ASKED QUESTIONS
1. Looking for a GSA contract?
GSA Schedules can go by a variety of different titles, but they all refer to the same thing. With any of these names, our agency has management of all of the contracts tittles. Here's some of the other names you may see: 
GSA Approved
GSA List
GSA Number
GSA Schedules Program
GSA Multiple Award Schedule Program (MAS)
Federal Supply Schedule (FSS)
Federal Acquisition Service (FAS)
Cap50 Advantage: We can complete a free evaluation to determine if your company could benefit with a
GSA managed contract
2. What is a GSA Schedule?
GSA Schedules are contracts that businesses make with the government in order to sell their products or services to government agencies. The main goal with a GSA Schedule is to completely streamline the buying process by having all the information up front so all buyers have to do is make a decision.
We are experts at determining the proper coding to secure you the most opportunities. We can help transition existing companies to the new consolidated schedule.
3. How much work is involved with getting a GSA contract?
On average, you can expect 20 to 30 pages of paperwork with your application. However, some schedules involve a lot more. Each page typically has 10 questions or items that you'll be required to respond to. That means you'll be expected to provide around 200 to 300 pieces of information for your application.
The GSA requires this enormous amount of paperwork in order to properly vet suppliers so the government is sure that they're fully qualified. Unfortunately, this means a great deal of work on your end. Choosing to work with Government Contract Services takes a huge load off your back. Our team can complete a majority of the paperwork, leaving around 6 to 10 pages in your care. With our experienced team taking control of the bulk of difficult work, your chances of having your application accepted increase dramatically.
GSA has examples with over 30+ templates/forms, multiple contract reviews, official and negotiations so you can be successful. We have expert contract writers and negotiate on your behalf to ensure optimal contract profitability.
4. How much time does it take to complete a GSA schedule application?
A successful GSA Schedule application includes going through these simple three steps: Preparing and submitting the application, answering questions from the GSA after they review your application, and negotiating the terms of your Schedule agreement.
The first two steps will take the most time. Without expert assistance, completing the application can take as much as 70 hours. If this is your first time doing this, deciphering government language and answering questions can take up more of your business time. Do you have that much time to set aside?
Having Capitol 50 Consultants work with you to submit your application can cut down the time it takes in as little as 10 to 18 hours; this is because we are the experts. Forget about losing valuable time spent on business to a labor intensive application. Working with our team of experts ensures that the process goes smoothly and it doesn't waste your time.
5. What requirements will be expected of me after I am awarded a GSA contract?
Quarterly sales reporting
Mass Modifications updates
Contract specific Modifications
Audits
Keeping contact info current
We can help with all or part of these post award requirements
6. How do I make changes to a GSA contract after it has been awarded?
There is a formal process for EVERY change. Every change is subject to a review. Changes that are not technically correct in their writing will be rejected. Some changes, such as price increase, product addition, and etc, could take months without expert assistance.
Get changes processed quicker with your Government experts. 
7. How do I find Government contracts outside of GSA?
The government publishes all their bid opportunities online, and finding the right ones for your business is a time-consuming process. There are at least ten different websites that need to be scanned daily in order to seize the most opportunities, and each site has its own registration process in order to act on bids. 
You have to know which bids are the best for your company, and a lot of research goes into figuring that out. Doing all this before the submission deadline is a challenge. Our team will do all the hard work for you. We'll help you determine the best bid opportunities and develop strategies so you can have a better chance of securing your contract award.
8. How do I write a proposal for government contracts?
Just like everything else involved with a GSA Schedule Contract, winning a bid isn't easy. There are most likely hundreds of companies in the same contract as you, and anywhere from 3 to 25 after the same bid, so setting your price is critical.
If your price is too high, you'll likely lose. A competitive pricing analysis is the best way to set the right price, but many businesses don't know how to approach it. We'll perform the analysis for you and tell you the optimal price to raise your chances of winning. Even help properly write proposals to set you above your competition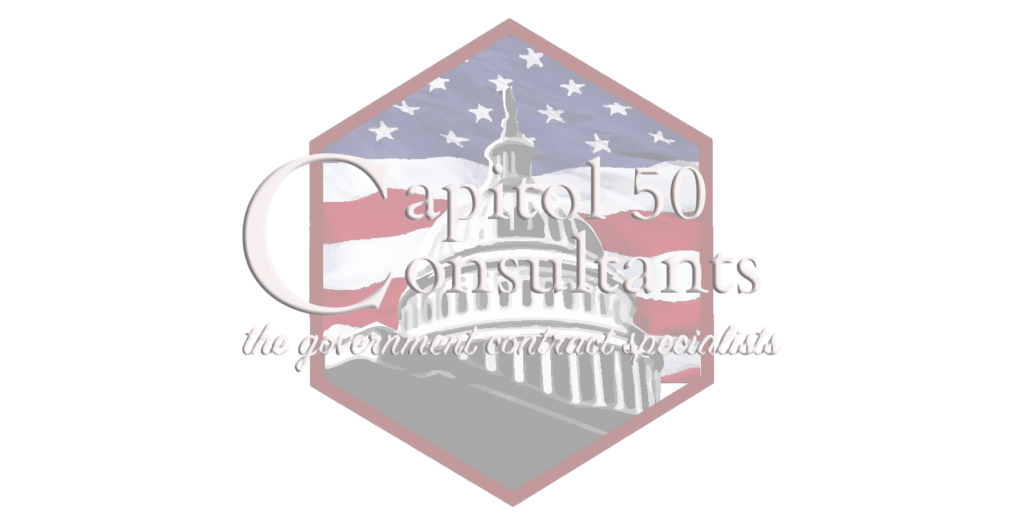 At Capitol 50 Consultants our team has specialized in helping businesses have successful relationships with the government for over 25 years. Looking for a hassle-free path to winning a government contract? We've got you covered.