As you know, adaptation and change are crucial for business, as well as important for growth. We at Government Contract Services have been very busy planning our futures together.  In order to offer more services, we have been negotiating to purchase other entities that will allow us to offer broader and better services to our clients. This will also allow us to transition to the next generation of Government Contract Specialists.
Government Contract Services has always been at the forefront of the Government Contract consulting sector and as the GSA and Government procurement have been modernizing, we need to as well.
As a part of the growth Government Contract Services will become a part of the Capitol 50 Consultants Inc.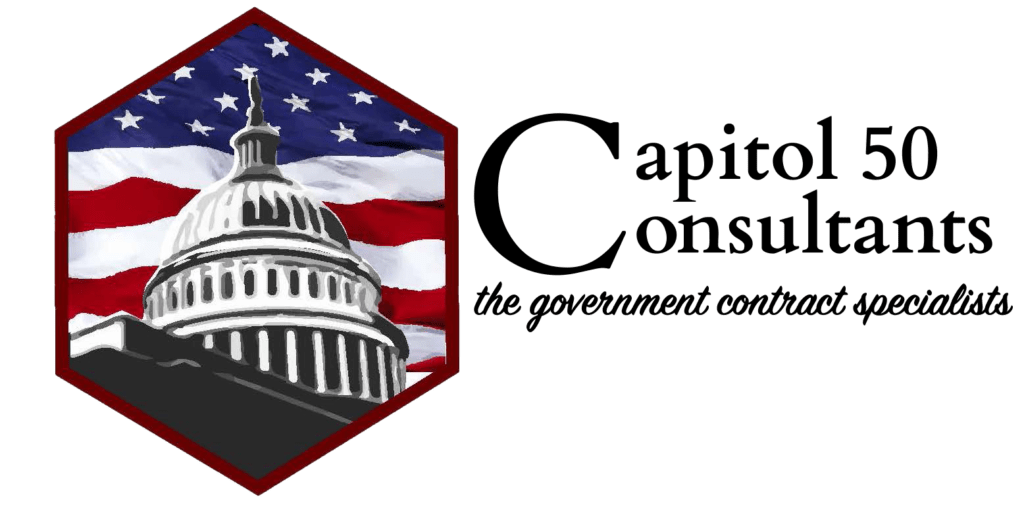 As we make the transition to Capitol 50 Consultants, you'll still be getting the same great service that we've always taken tremendous pride in- it'll just be under a different name.
Our goal is that regardless the changes the Government makes to how they do business; our team is still here to assist you throughout the process.  We will keep you informed throughout the coming weeks as we complete the transition.
Please reach out to our team if you have any questions, or if you'd like to know more.  We look forward to growing with you and we thank you for your business!